Hi everyone
It's my turn to pick the latest theme for Scrap the Teenz and I've chosen "Today You".

You can interpret this anyway you like. In the past, I have taken a random photo of my DD and written things about where she was at that stage in her life. This time I scrapbooked about a really exciting day when she met her idol.


The other ladies will be posting their layouts over the next few days.

Remember - we'd love to see your layouts on this or any other teen theme. Just email them to the address on the side.
Michele
Lianne - James was home from Hamilton where he goes to University on Sunday. It is always so nice just to have him at home.
Ilka - A busy working Sunday for Chris. Fortunately only a shorter shift , so time enough to enjoy the beach with his girlfriend! Might be one of the last working Sundays for a while as uni starts next week.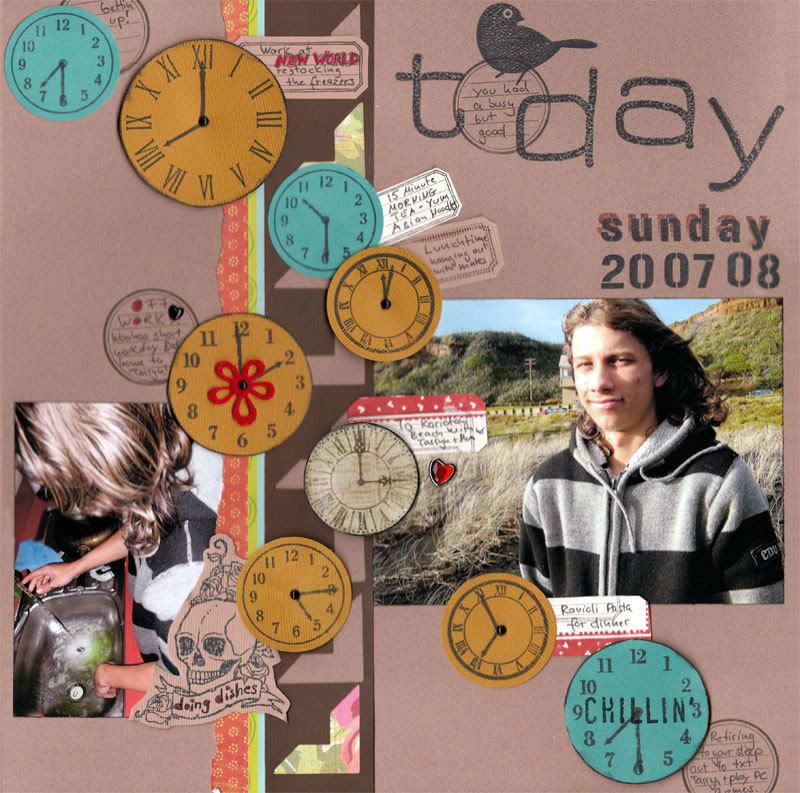 Sarah here. I love these photos of my 15 yo son having a great time on the swings at the park. They fitted this theme well.